Be a Part of a Serving Team!
You'll often hear Pastor Drew say "saved people serve people" and at Severn Run, we believe that serving opportunities are everywhere!
There are so many areas to serve within the walls of The Church at Severn Run. We hope that you take the time to prayerfully consider where and how you can join one of our awesome serving teams. Below you will find information about our unique ministry areas and some of the teams that you can join.
If you're looking for opportunities to leave your seat and be the church while you serve alongside our Community Partners, you'll find more information about that on the Leave Your Seat page!
Serving Team Opportunities
Kids Ministry Team
We believe that kids matter! There are many fun and exciting ways to serve and care for children as young as infants and as old as 5th graders. You can join our teams to help kids learn, assist with check-in, provide security, care for little ones, be a buddy with kids who are differently abled, lead songs or games, and more. Roles can be weekly, bi-weekly, or monthly.
Ministry Leader : Matt Gardner | background check required
Student Ministry Team
Our Student Ministry serves 6th-12th grade students and their families. Join us by investing in the next generation on Wednesday Nights, Sunday Mornings, or at special events. There are roles for teaching, check in, event planning, office assistance, set up, social media, and parent ministry.
Ministry Leader : Matt Gardner | background check required
Campus Care Team
This team is responsible for maintaining all aspects of facilities and grounds at all locations with opportunities to work alone, with your connect group, or as a team. This team blesses our church with quality care, financial savings, and the talents of our team members. Teams work inside and outside, cleaning, patching, painting, repairs, mowing, weeding, trash pick up, etc. We provide training on all aspects of what we do, and we have fun while we serve!!
Ministry Leader : Sean DeLair
Special Interests Team
We currently have serving opportunities open in two of our Special Interest Ministries. The Companions of Hope team ministers to people who are journeying through cancer. They minister through prayer, creating and sending cards and "Hope" gift boxes. The Women's Ministry encourages women of all ages to join us as we journey together, serving one another and the communities around us with the love of Jesus. Serving opportunities include communication, design, prayer partners, and help plan and/or serve at events. Ladies, there is a place for you here. 
Ministry Leader : Gwen Hubbard
VIP Welcome Team
Our goal is to offer the best customer service to all who attend Sunday services at Severn Run. We need friendly faces to greet people, answer guests' questions, serve coffee, help with security, and pray with people. We would love to have you join our team! 
Ministry Leader : Gwen Hubbard
Wholistic Missions Team
Wholistic Missions is simply your active love for God translated into an active love for people. This love notices, empathizes, and acts on behalf of others. Severn Run currently offers opportunities to participate in wholistic missions through Leave Your Seat serving opportunities, The Love Wins Movement, and Mission Trips. Whether you are looking for a one-time serving opportunity, an ongoing serving role, or a life-changing missions experience, we have an opportunity for you!
Ministry Leader : Vicki DeLair
Worship Team
The Worship Team is always looking for experienced musicians and singers to join in leading worship on Sunday mornings. We have a casual and friendly audition process. For those who love to sing, but might not be ready to hit the microphone, we also have opportunities in our choir and quarterly workshops that offer learning opportunities for a variety of worship topics. 
Ministry Leader : Patrice Lyle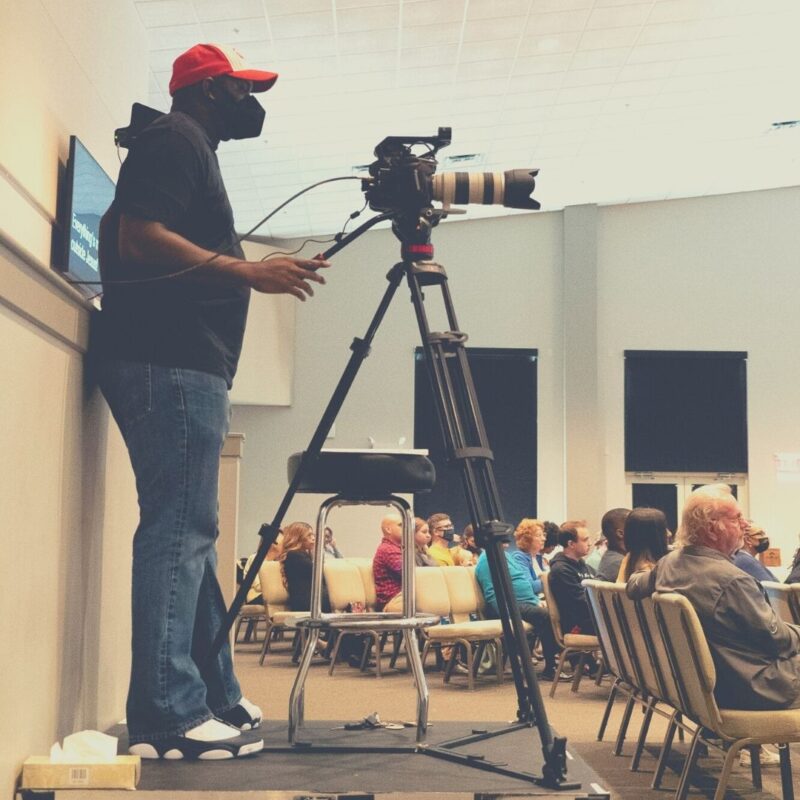 Production Team
The Production Team members are the people behind the scenes operating the lights, sound, video, and screens. The Production Team is a fun way to serve in a creative, collaborative, and high-impact way. We are always looking for people to serve on this team. Experience is helpful, but not required. 
Ministry Leader : Patrice Lyle
Communications Team
The Communications Team exists to creatively communicate the mission and events of Severn Run. We are looking for Severn Runners to serve in areas such as graphic design, social media content creation, website management, photography, videography, and blog writing. No experience necessary, just a desire to learn and serve! 
Ministry Leader : Emily Gardner
Office Support Team
If you are free during regular office hours, then we have serving opportunities for you in the church office. We have both regular and periodic needs for answering phones, preparing large mailings, data entry, and other office tasks. 
Ministry Leader : Brenda Bailey
Let's Go!
Fill out the form below and we will get you connected with the right ministry leader! We are so excited to see Severn Runners get involved in new ways.