Updated Masking Policy
In accordance with the new Anne Arundel County mandate, we are now requiring all individuals, three years and older, wear a mask at all times while in the building. This applies regardless of vaccination status.
Who is required to wear a mask?
CDC guidelines state "Fully vaccinated people can resume activities without wearing a mask or physically distancing, except where required by federal, state, local, tribal, or territorial laws, rules, and regulations, including local business and workplace guidance." In other words, in adherence with the CDC guidelines, we are asking that all unvaccinated individuals continue to wear a mask while inside the building. Fully vaccinated individuals can choose to wear a mask, but will not be required to do so. This will be based solely on the honor system.
What does this mean for kids?
Because children under 12 are not yet able to receive the vaccine, they will continue to be required to wear masks in the building. Because we want to continue to go above and beyond in our efforts to protect our children, we will also require all adults entering a kid's ministry space, whether passing through or serving, to wear a mask.
What does this mean for students?
At this time, Student Ministry will ask all participants to be masked indoors during Student Ministry activities. While students and leaders are outside, masks are worn at an individual's discretion.
Will I need my vaccination card?
Nope! We trust Severn Runners and community members to be honest and to properly adhere to the CDC suggested guidelines without the need for additional checks.
9:30 AM On Campus & Online
If you aren't quite ready to worship in person, the 9:30 AM Worship Service is live streamed via our Facebook, YouTube, and here on our website. We encourage all of our online campus members to not only watch along, but engage by chatting with staff and other Severn Runners in the comments wherever you choose to watch.
Kids and Students will meet during this service!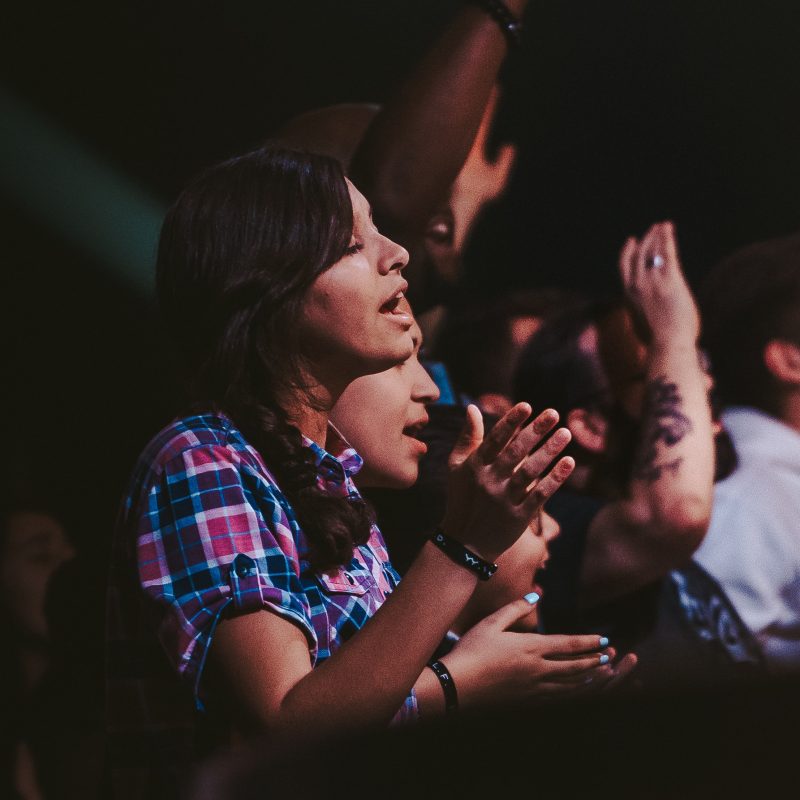 11 AM On-Campus Worship Service
We want each Severn Runner family to be able to engage at the level that is wise for your family while providing a welcoming environment in this COVID time.
Kids and Students will meet during this service, too!
Procedures & Policies In Place On Our Campus
What We're Doing To Reduce the Spread
Regular sanitization of bathrooms throughout on-campus events
Easily accessible hand sanitizing stations located throughout our campus
No coffee, tea, juices, or water provided
Cleaning & Sanitizing Procedures
Here at Severn Run, we are blessed to have an incredibly professional staff who exercise the highest industry standards at all times. For the last two years, our Facilities team has made a switch to a higher standard of cleaning materials to ensure that our building is continuously a safe gathering space. We also provide many clearly marked hand sanitizing stations that use the most effective and safe form of sanitizing solution. Our building is cleaned on a more than weekly basis, and surfaces are sanitized by industry standards (30-90 second dwell time of cleaning solution before wiping) in any season.
While studies have shown that the virus is not transmitted through surfaces, we still adhere to excellent cleanliness standards.
Pray
Begin seeking God and asking Him where it is best for you to worship—at the building or online.
Engage
As you join our online services, say hi! Fill out our online attendance form or drop a comment to let us know you're there. Find ways to fully engage in musical worship whether that's through singing, journaling, or deeply listening, reflect on the message,pray for others or share your own prayers as well, like and share our live streams.
Give
Your financial support helps create the experiences that carry our church forward throughout this time. Financial donations support our live streams, kids ministry, student ministry, and food bank as we continue to adapt in this time.
Stay Informed
Keep checking in here, on social media, or via our email updates to know what opportunities are available to you each week.
Questions or Concerns? Reach out.