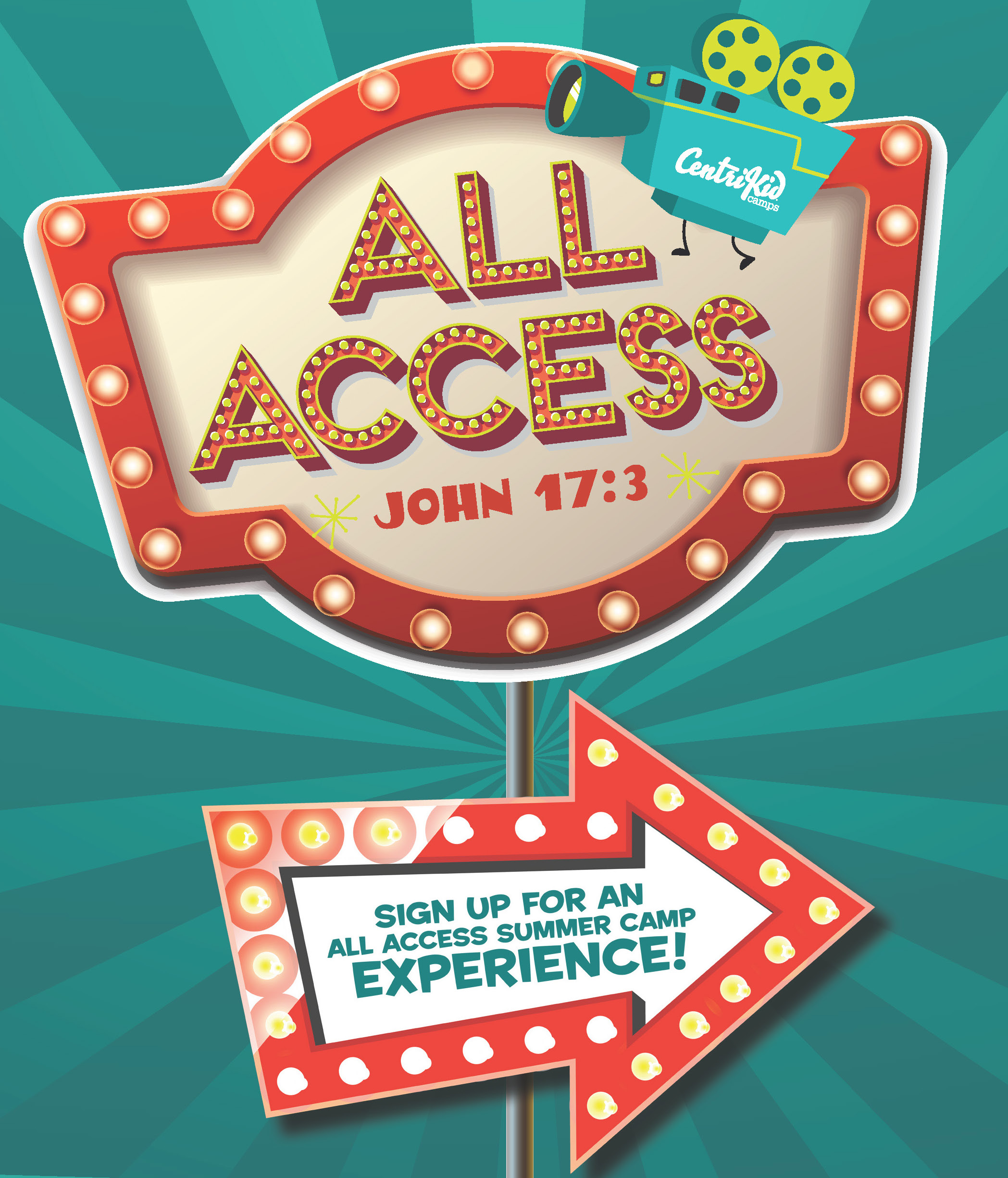 July 29- August 2, 2019
For Kids entering 3rd-7th Grade
$350/camper
Registration is open!
Download The Registration Packet Here
The Kids at Severn Run are headed to CentriKids Camp again this year! This year's theme is "All Access." This summer, we will learn that God wants Himself to be known. He has given us an "all access pass" by revealing His name, the way to Him through Jesus, and His power as an expression of His love for you. God has revealed that He is the only true God, He's not hidden, and He wants a relationship with us. To learn more about the details of the week, download the parent informational and registration packet.
Parent Information/Registration Packet
Register by June 30! The registration form is in the packet at the button above. Fill out the form and send in the deposit or make a full payment for your child's camp registration. Campers spots are not secure until the deposit (or full payment) is made and the paper registration packet is completed and notarized. Notaries are available to you at no cost at our office Monday-Thursday 9 AM to 5 PM weekly. Please call us at 410-551-6654 to make notary arrangements. If you have questions about camp, please contact Pastor Steve at
Are you interested in sponsoring a kid for camp?
Donate to a child here.