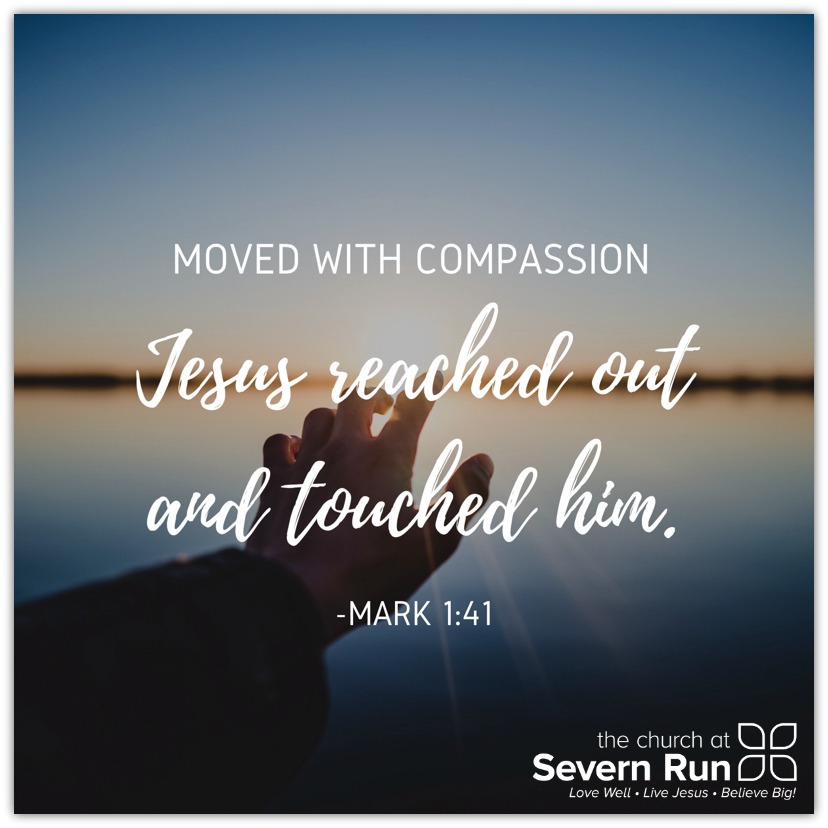 Real faith imagines a future that is touched by God's hand in a way that changes it, redeems it, blesses it, protects it and makes it more than it ever could be! The hand of God throughout the Old Testament is incredibly powerful and the scripture says God stretched His hand out and when He does that –everything changes!
That is the whole image of the hand of God: It is power, it is change, and it is the ability to make the impossible possible.
I want to share with you a story in Mark 1:40-41, where the imagination changed everything. When Jesus came down from the mountainside, just finishing the Sermon on the Mount, large crowds followed Him and a man with leprosy came and knelt before Him and said, "Lord if you are willing, you can heal me and make me clean."
Leprosy was the most horrible disease in the ancient world, it is a terrible disfiguring disease that made you socially unacceptable. Not only did you suffer the shame of being disfigured, you were spiritually and ceremonially unclean and could not worship. You lived life in shame, you lived life alone.
Jesus saw this leper and instead of running from Him like everyone else, the leper comes and kneels before Jesus and says "Lord if you are willing, you can make heal me and make me clean."
This leper imagined a better life. This leper imagined the love of God. This leper imagined a healed future and a life that was restored to worship. This leper dared to imagine the good heart of God!
He came, and he knelt and he asked for what he needed. I don't know what happened in the heart of Jesus as He saw how sin and disease had broken His beloved creation, but Jesus looked at him. "Moved with compassion Jesus reached out and touched him. 'I am willing,' he said 'Be healed!'" (Mark 1:41)
Around us there are people who are unacceptable to us and we don't see them! As we talk about the need in our area that is ten minutes away in Baltimore City, we are one sitcom away from being able to go and invest in a way that changes worlds! So, you and I can sit down and watch one more thirty minute show or we can get in our cars and drive some place meaningful and be Jesus!
Faith imagines a future, not in the despair of hell, not overcome by death, or in a downward spiral due to sickness. No, faith imagines a future that is touched by the hand of God! Faith imagines a future where the hand of God is fully at work, fully in play, fully in charge, and then faith runs straight into the arms of Jesus! -Dr. Drew Shofner